Influences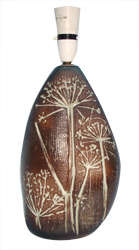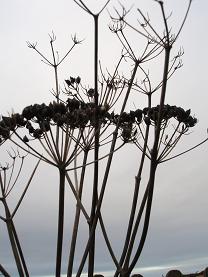 When Peter Ellery opened Tremaen Pottery it was a time of great change. Past values and ideas were being rejected. It was a time of great optimism and "out with the old and in with the new". Society was beginning to become preoccupied with the environment, self sufficiency and back to nature. The pottery at Tremaen reflected these changes in the use of naturalistic forms, a predominance of textured surfaces and earthy, muted colours. Pastel shades of blue, green and rust colours dominated the early work.
Ellery was an artist, not constrained by formal studio pottery training. His approach was more conceptual and experimental. His designs were bold and adventurous.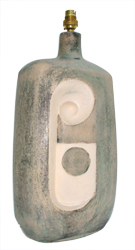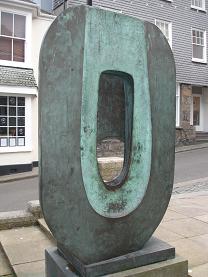 The heavy influence of the Cornish environment can be seen throughout Ellery's work. Rocks, sea washed pebbles and boulders shaped form, and cow parsley from the abundant hedgerows provided the inspiration for decoration. The impact of the rough hewn stone harbour walls and whitewashed fishermen's cottages can also be seen in his work. Some pieces have an organic feel, being deliberately weathered or textured.
In the sixties, Cornwall was a haven for new artists and potters. Ellery wasn't immune from the effect of the contemporary art movement based at St Ives and the influence of the sculptures of Barbara Hepworth can be seen in some of his lamp bases.